Add mobility to your control center communications with SafeMobile's radioPad™ tablet-based, remote control base-station solutions. The revolutionary newSafeMobileradioPad™ Base Station App allows you to remotely control the functions of your MOTOTRBO® or TETRA base station radios via WiFi and the SafeBridge™ LAN unit.
Multiple radio users within a building can now use the base station without the need to communicate from a fixed point, adding mobility to your operations.
A radioPad™ controlled Base Station saves you money from installation and material costs while improving your radio performance, increasing your accessibility to the radio system and boosting your productivity.
Benefits you can count on
LOW COST - No need to purchase expensive coaxial cable nor high cost installation

ZERO ATTENUATION - The base station can now be installed closer to the antenna reducing attenuation and the need for long coaxial cable

MULTIPLE ACCESS POINTS - Various users can access the base station from any location within your WiFi network

QUICK INSTALLATION - Easy setup and fast installation

GREATER FLEXIBILITY - Use the base station radio on-the-move, within the building WiFi coverage
Base station features
Site & Zone Control

Channel Control

Voice Calls With Recording

Radio Call Stop

Talk Around· Subscriber & Group Alias (ID)

Emergency Operation

Man Down

Text Messaging

E-mail Transition (Internet required)

Security Radio Enable / Disable

Lone Worker

Multiple Radio Control from one Pad

Customizable Graphic User

Multi-Language

Full Wireless Encryption (WEP, WA2-Enterprise, WPA2-PSK, WPA-PSK)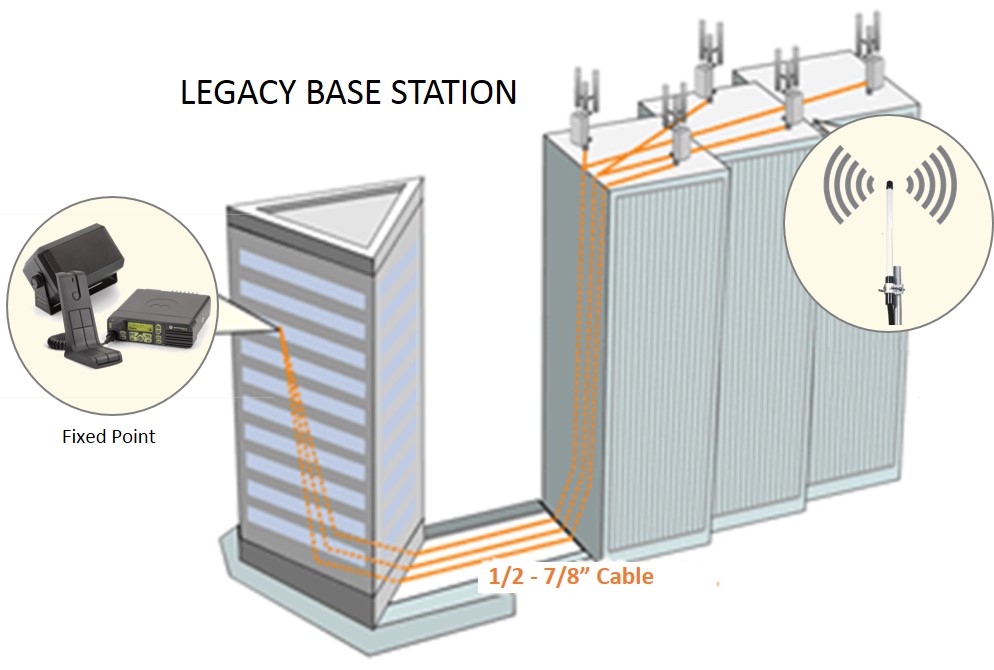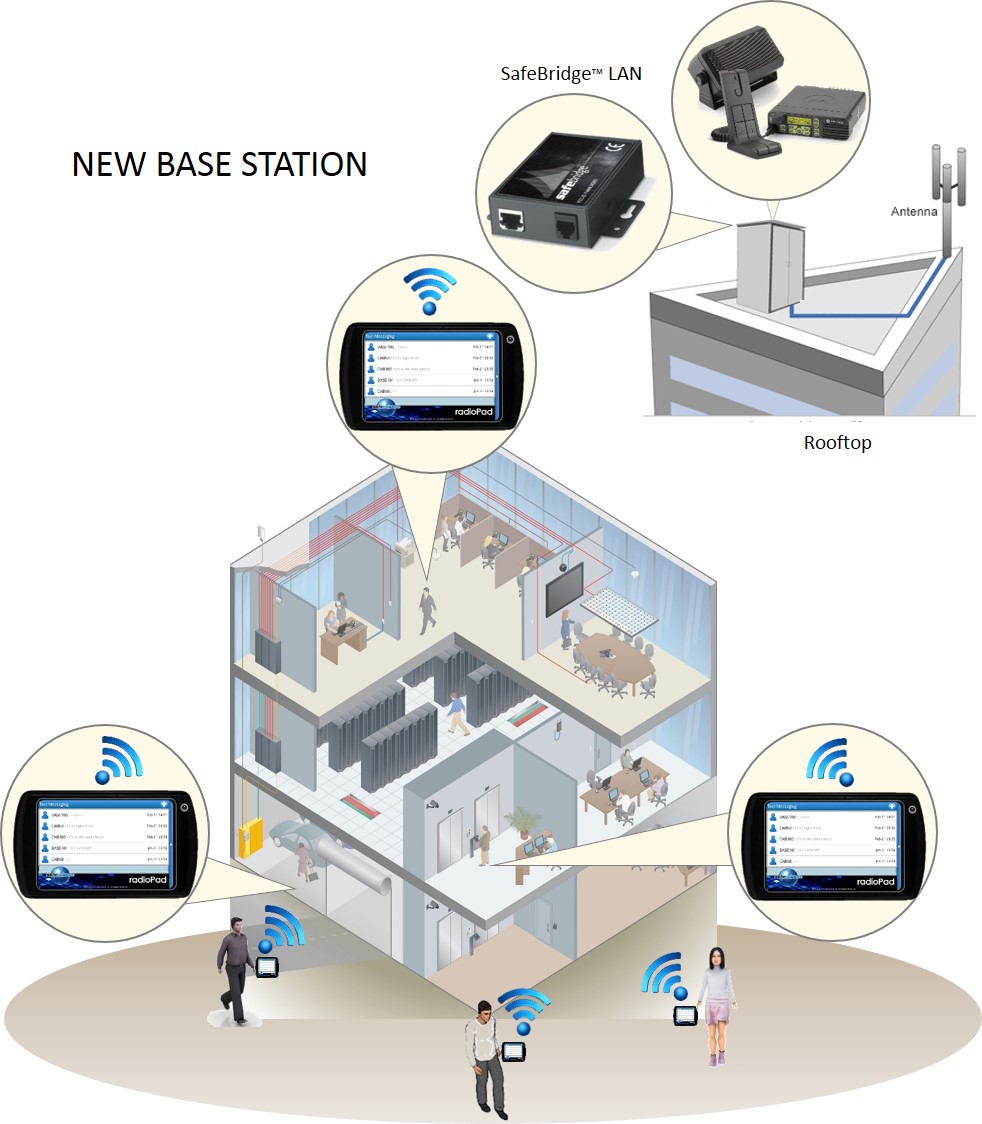 SafeMobile Solutions
MOTOTRBO™

TETRA

T25

Rapid Deployment Portable Systems

DMR TIER 3